I really thought I'd have a baby by now (thanks to the doctor telling me for 2 1/2 weeks that it would be any day now), but I don't, so I guess I should post something here.
Here are some pictures of the baby shower Abraham's mom threw me in January.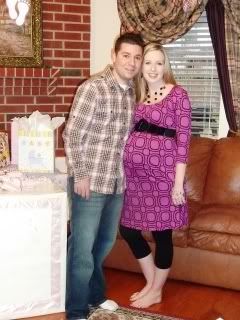 Diaper cake courtesy of my mom.
Abraham was really excited about his hat...
The aftermath...
Overall, we felt really blessed to have such great family and friends to celebrate with!